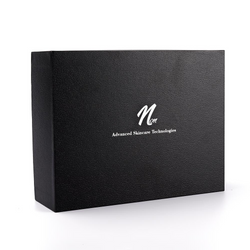 Face Lift Collection Thermal Kit
This advanced heat-activating collection features three powerful radiance-boosting formulas to give the skin an overall 'lifted' look.
The Purifying Cold Heat Mask deeply detoxifies the skin and unclogs pores while the Activating Cold Heat Serum intensifies the effects of the mask for a brighter, fresh glow. The Completing Cold Heat Cream locks in moisture and protects the skin from environmental pollutants, giving skin a smooth, soft, radiant glow.
Direction: After cleansing the face, splash the skin with water. Apply mask to wet skin and massage in gentle circular motion.
Avoid eye area. You will feel the mask heating up naturally. To enhance this effect, apply the serum directly onto the mask. 
Massage this in and leave on for 10-20 minutes.
Use cotton pads or facial wipes to remove mask from face. To complete treatment, apply cream evenly to the skin. Use once a week for the first month of treatment and then reduce to once a month after.
Shipping to U.S.
Standard Shipping: 7-10 business days
Expedited Shipping: Up to 3 business days
Shipping to Canada and UK
International Priority: 10-12 business days
Shipping Worldwide
International Priority: 12-15 business days
Returns :
We offer free returns 30 days money back no hassle !