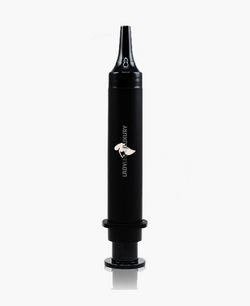 Non Surgical Eye Lift Wrinkle & Puffiness Solution
This innovative product is the ultimate tool in any skincare lover arsenal. With the Black Truffle Instant Repair Syringe you can relax knowing that a product has been created with the sole purpose of diminishing the appearance of fine lines and wrinkles without invasive or painful procedures..
Shipping to U.S.
Standard Shipping: 7-10 business days
Expedited Shipping: Up to 3 business days
Shipping to Canada and UK
International Priority: 10-12 business days
Shipping Worldwide
International Priority: 12-15 business days
Returns :
We offer free returns 30 days money back no hassle !